(*Joining in on a link party)
"You can never go wrong with a little black dress...."

Audrey Hepburn
I absolutely love color. I do not think one can live without it, at least pops of it. My homes have always been filled with loads of color. Even in our apartment, with all the beige and brown and pops of black I have added in bright cheerful colors in places, and rich, saturated colors in others. However when it comes to my closet, it is is all , well mostly all black and white.
For awhile my closet was filled to the brim with bright colors, in every hue. Looked like a rainbow when you opened the door! But as I got older I found I felt better about how I looked, how my style came across and how easy it was to get dressed when my closet was filled with a high percentage of black and white clothing. My husband soon gave up on asking how many pairs of black pumps, purses and dresses I could have...and never mind the blouses, shirts and even some of my accessories. Even now when we go shopping he never really points out fashion in color...and when I do, or if I bring something colorful home in anything in color to be part of my "dress up" wardrobe, he gets a huge surprised look on his face...I simply tell him I could not resist and sometimes I have to break my own rules!
I do dress in bright pinks,blues, purples and even yellows when I dress casually. But if I am to get "dolled up" my black is my go to. I own a lot of little black dresses. A girl has to have several styles to fit all occasions doesn't she??!!
My collection. Not counting skirts w/blouses.
Simple shirt dress...loved this paired with my B&W polka dot cropped coat, and a huge brimmed hat!
I call this my Audrey dress!
Non-flair skirt shirt dress, great with leggings.
Black lace ...just love how I look in this for a night out.
Jumper...so cute with a white bow tied blouse.
Linen ...great border dress ...dress up or down.
I must say though I waver
. If you been following my blog, you saw a couple weeks ago, I was wearing a lavender blouse..and for Mother's Day, there was of course the white wrap jacket with rose print skirt...so see I do wear color....on occasion !
"Mix it up with a splash of color, to brighten your day. "
Audrey Hepburn
But my love always rolls back to my LBD's ! So how do I get around that? Accessories ...Oh I know what I said about most of them being black or white...but there is also pink, red, purple, yellow, green and shades of blue as well....even some gold! I have hats, shoes, hand bags, jewelry and large flowers and most recently scarfs has been something I have been gravitating towards.
" The all-purpose scarf, tied around your neck, to a belt loop, or around the head, gives a dash of flair. "

Audrey Hepburn
Just today I heard while watching a show about Spring/Summer fashion, the stylist said that we all should put our LBD's away, switching to white and colors....I am just not sure I am ready to go that far.....but the colorful accessories I can do..including bright lipsticks and brighter cheeks and maybe just maybe there will be a white dress that slips in ...though it might have a touch of black to it.
" When Spring arrives, celebrate it with a floral sun dress. "

Audrey Hepburn
On Wednesday I wrote a post for Semi Wordless Wednesday that thanks to blogger's meltdown and loosing that post /comments, I now have to repost ...so moving on to that.... ****Right after posting this, the post was recovered but all comments still gone. But now you can read original as well. LOL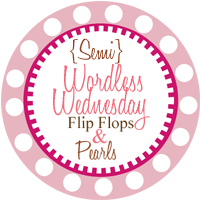 Can you imagine this with one of the LBD's ..Oh I sure can!
"Eyeliner and mascara, the ultimate dynamic duo . "

Audrey Hepburn * I think a bit of foundation and blush and of course red or pink lips help.....
" Don't be scared - there is a shade of red lipstick for every woman. "

Audrey Hepburn
For Wednesday I shared how I had allowed myself to purchase some cosmetics from my favorite brand, Benefit, and this beautiful scarf. How I nearly needed a paper bag to get over the shock I gave myself when I was checked out. I have towels with holes ( cause I ignore the instructions and bleach them cause they have hair color stains on them all the time) and will not spend the few dollars to buy new ones, but the next day dropped quite a few pretty pennies. I have been on a nothing, penny pinching budget for so very long that when we have a bit extra and hubby says we can swing it I no longer trust that and will just plop the extra in savings. He urges me to buy the bras, the new towels and the make up that I often need because of the everyday use they get. I am trying to relax just enough to allow myself to take care of my needs.