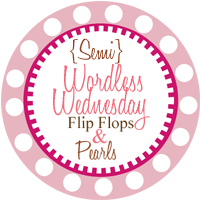 Been a bit under the weather the last few days, often life takes a lot out of me, even when it is the normal activities for others.However I did not want to skip a post again. Thought I would try something new and participate in a Semi Wordless Wednesday link up party. Hard for me to go totally wordless, so this is as good as it gets. Thought I would share what I was able to afford yesterday. It's been a year since I was able to buy any make up past a 1.00-8.00 purchase...it was harder than I thought to allow myself shop therapy after the hard times we have lived through. I think I did pretty good LOL We will chat again soon.
Beautiful scarf and some basics
Hope you will go check out the other blogs participating.....and also do something nice for yourself, no matter how big or small it is....allow yourself the faith that it is ok to do so.